Why Shipping Costs are so High: Air and Sea Freight [2021 Update]
Since the onset of COVID-19 early last year, shipping costs have skyrocketed. Constrained cargo capacity and increased port charges have led to shippers navigating the Asian continent experiencing price shocks as we've never seen before.
Prices in the busiest routes from China to the United States, for instance, were
208 percent higher
than the previous year.
As we move into 2021, shipping costs are still considerably high. Ocean rates soared in January, hitting as high as $5,340.30 per 40-foot container. Airfreight rates fared no better, with the World Health Organisation claiming races to be
'outrageous'
as they prepare to ship new vaccines.
Below, we'll consider why this is the case and how your company can adapt.
1. Constrained capacity and increased shipping demand
Rising costs reflect an increased demand for shipping services (both
air freight and sea freight
), despite constrained carrier capacity. This means that there is just not enough space on container vessels and aircraft to meet everybody's orders. Global air cargo capacity reportedly
declined by 16%
in January 2021 alone.
The shocking impact of the pandemic led many carriers to cancel their journeys in order to reduce costs (what are called
blank sailings
in the shipping industry). But a huge surge in demand caught shipping lines and airlines off guard, now lacking the space and containers to meet the demand, with many carriers completely booked out for about a month.



There is a particularly strong international demand for Chinese goods, causing a global container shortage. Rising purchases of pandemic-related goods and extra equipment to work from home (imported clothing, furniture, computers) simply faces not enough space to meet the orders.




Across Asia, we are seeing skyrocketing rates and simply not enough containers across the Southeast and in India. Shipping company HHM Co. has also stated their container shortage will last throughout the first half of 2021.





We are indeed facing a 'bottleneck' scenario, with containers and space being the prime limited resource. In 2021, it is vital for shippers to book their loads well in advance in order to secure a spot on a vessel or an aircraft (especially before shipping peak season beginning around August).



Also read: FCL vs LCL Shipping: Which Should I Use?

2. Port congestion



Another critical factor behind rising shipping costs is congestion at both airport and ocean ports. The sharp demand outlined above has meant shipping ports have become more and more congested (especially in Asia) and a so-called

'handling hell'

in some airports. Cargo flows throughout many of the world's airports have been so chaotic, with

one airport

reporting a 113% increase in ramp activity.





For ocean vessels, this means that when ships arrive at a port, they cannot load or unload their goods because port capacity has already exceeded. They have to queue up and wait for their turn, creating pressure on shipping lines, port management, and cargo owners. For airports, it's resulted in ground handlers overwhelmed with the amount of cargo that needs to be stored into a limited amount of aircraft (with many passenger aircraft only operating cargo flights).





Carriers, therefore, suffer increased operational costs and resort to passing that cost onto consumers. It has led to some shipping lines charging a controversial 'congestion fee', including a

$4342.11 "port congestion surcharge"

in Australia. This was on top of the already mounting costs of customs clearance, freight charges, and access to ports.




There are also added costs with demurrage
(when a cargo owner fails to load or unload their goods from a ship within an agreed time frame), which is strongly interwoven with port congestion. If you are shipping cargo, you have a certain number of 'free' days to return the container back to the carrier (usually 3-5 days). You may not make it due to port congestion and are charged demurrage for every late day that your container is at the port. We are seeing this happen more and more, especially amongst the presence of
rising empty containers
being stacked up in ports.
Is therefore vital to be creative when planning your shipment to ensure costs are minimalized as much as possible.
3. Port charges
Ports across the world charge a raft of different fees, which are often passed onto shippers. These fees all add up, leading the overall shipping experience to be an expensive one.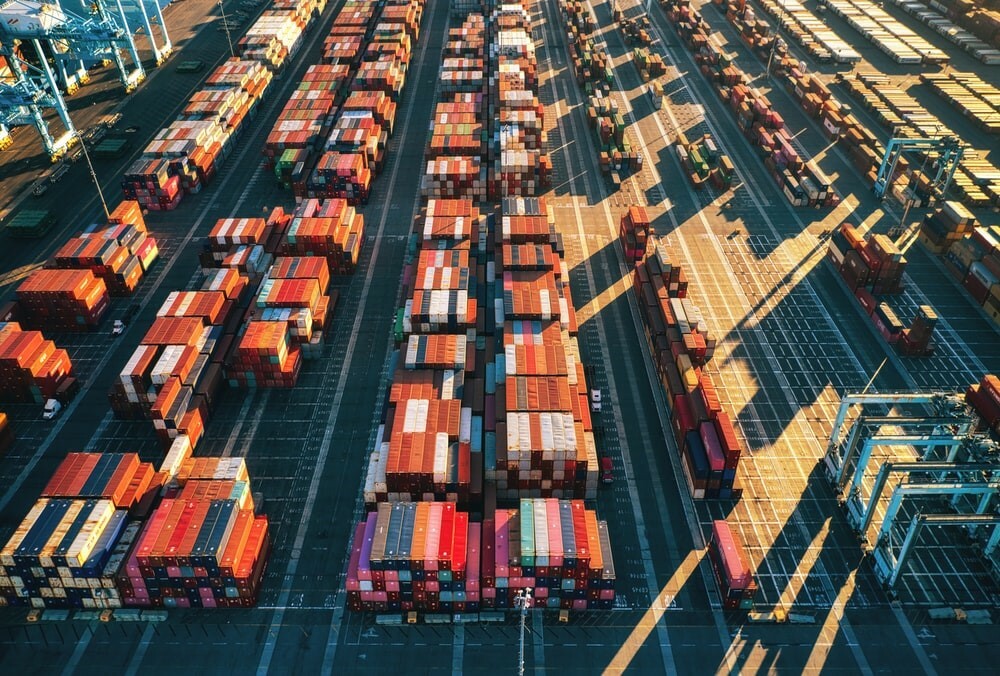 Some of the charges you may need to pay to include:
Dues on goods – these are charged on goods that are loaded on or unloaded on a vessel and vary from port to port, terminal to terminal. They are typically charged depending on the size, quantity, and weight of your cargo.
Port storage charges – These are charges levied for storing containers that have not yet been cleared for import by customs authorities. Unfortunately, you will often find yourself paying for demurrage (discussed above) and these port storage charges at the same time.
Terminal handling charge (THC) – the charge for loading and unloading containers off ships. Sometimes you will have to pay multiple sets of these if you are transhipping your goods.
Early and later arrival charges – these are self-explanatory, and charges may be levied on the early and late arrivals of containers to ports.
Detention – You are charged detention when a container is outside of the port (such as, for example, your warehouse), and you hold onto the container for longer than you are permitted by the shipping line.
It's important to factor in these costs in advance, so you aren't hit with unexpected shocks blowing out your margins.
4. Fuel surcharges
Shipping is also expensive because of fuel surcharges (FSCs), and this hasn't changed with the pandemic.
A fuel surcharge is an additional fee charged by carriers to cover costs associated with fuel. The rates change along with the ongoing fluctuation of global fuel prices and can apply to both domestic and international shipping. Both airlines and ocean carriers charge this rate, and it has not gone without controversy.
Calculating a fuel surcharge differs depending on which carrier you use, and where you are in the world. They are typically calculated on a percentage of the base rate of your cargo, adjusted according to the average monthly change in fuel prices over a given year.
It is now more important than ever to keep an eye on your fuel surcharge amidst the pandemic and a global recession, but also due to a recent oil price war between Russia and Saudi Arabia in early 2020 – a shock that caused
oil prices to fall
to the lowest they had ever fallen in 17 years.
Your main goal is to provide the best price for your customers, so it's important to negotiate surcharges with your carrier. We've found that corporate clients can sometimes negotiate a flat rate for international shipments if they are constantly shipping large volumes of goods.
Contact The Sourcing Co. to assist with your shipment
The world of international shipping can be complicated and expensive if mistakes are made. Our sourcing specialists have
unmatched expertise in shipping
, customs clearance, and freight forwarding across the Asia-Pacific to help you navigate the process.
We understand that shipping costs are high for both air and sea freight, and will continue to be in 2021. We'll streamline your supply chain so that you only have to pay what is absolutely necessary to transport your cargo. We regularly handle shipments for global corporate clients in consignments to and from Australia, New Zealand, USA, UK, PNG and more, so we're accustomed to handling high volumes of goods.
Please
get in touch
with us today to discuss your next shipment – we're based in Guangzhou, China's manufacturing heartland, as well as Vietnam, Papua New Guinea, and Australia.